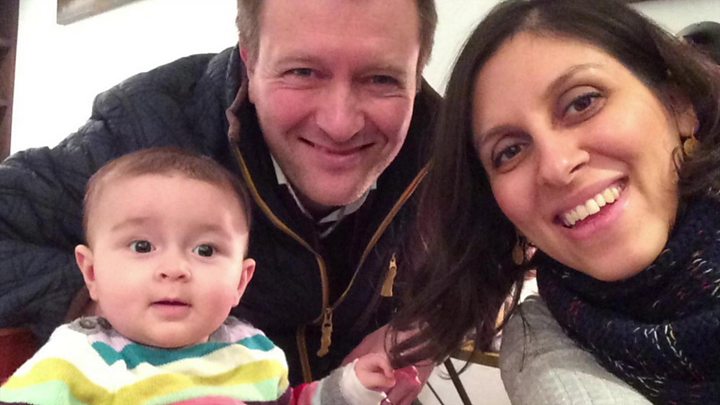 Boris Johnson must be "brave" to secure the release of a British-Iranian woman jailed in Iran, her husband has said.
Speaking ahead of a meeting with the prime minister, Richard Ratcliffe said he wanted to hold Mr Johnson to a promise he made in 2017 to "leave no stone unturned" to bring his wife home.
Nazanin Zaghari-Ratcliffe has been detained for almost four years over spying allegations she denies.
Her five-year-old daughter was also at the meeting in No 10 on Thursday.
Mr Ratcliffe last met Mr Johnson when he was foreign secretary in 2017.
That meeting came shortly after Mr Johnson had to apologise after wrongly suggesting that Mrs Zaghari-Ratcliffe had been training journalists at the time of her arrest.
She has always maintained she was in Iran visiting relatives.
Ahead of Thursday's meeting, Mr Ratcliffe said he hoped to receive a credible sense from Mr Johnson that his wife's case is a priority for him.
"I want to ask him to be brave," he told BBC Breakfast.
Mr Ratcliffe said the prime minister needed to de-escalate tensions between the UK and Iran, amid the "tense situation" in the region following the US killing of top military leader Qasem Soleimani.
However, he added that the UK's "soft" response to his wife's case had "emboldened" Iran and the country needed to be "much tougher".
"My message to him will be you can't just wait for things to calm down, things are volatile inherently and they'll get worse unless you do something clear," Mr Ratcliffe added.
He has previously raised concerns that the recent escalation in tensions could make matters worse for his wife.
Ahead of the meeting, which the foreign secretary will also attend, the prime minister's spokesman said Mrs Zaghari-Ratcliffe's continued detention was "inhumane and unacceptable" and the UK continued to "take every opportunity" to raise her case with the Iranian government.
Court case
It comes as the Court of Appeal in London prepares to hear a case that could resolve a decade-long financial dispute between the UK and Iran.
The dispute is over the interest due on a debt owed by Britain to Tehran for an arms deal in the 1970s that was never fulfilled.
Mr Ratcliffe said his wife is a chess piece in the dispute, which he calls a festering sore in relations between the two countries – and he plans to ask Mr Johnson how he will solve it.
Speaking in the Commons, the couple's MP, Labour's Tulip Siddiq, urged the government to settle the debt with Iran, accusing it of "unforgiveable" behaviour.
However, Commons Leader Jacob Rees-Mogg said the issue was "extraordinarily difficult" because the government could not be seen to be paying money to allow the release of people who had been illegally detained.
"The risk that would cause to other Britons travelling abroad would be very considerable," he said.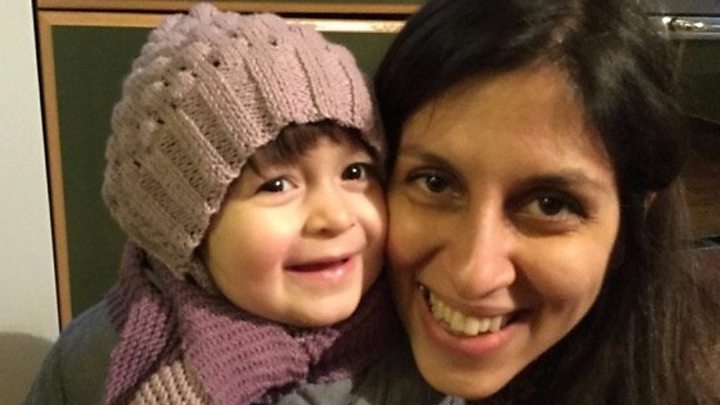 "The law must take its course in relation to the money that was deposited here but it would be absolutely wrong to connect the two issues."
Mrs Zaghari-Ratcliffe, 41, remains on medication for depression and on beta blockers – medicines which slow down the heart – for the panic attacks she's been suffering in jail, her husband said.
The dual national has been detained since 2016, when she took her British-born daughter Gabriella to Iran to visit her parents. She was sentenced to five years in prison for spying.
Her family and the UK government has always maintained her innocence and she has been given diplomatic protection by the Foreign Office – meaning the case is treated as a formal, legal dispute between Britain and Iran.
While he was foreign secretary, Mr Johnson mistakenly said that Mrs Zaghari-Ratcliffe had been in Iran training journalists when she was arrested.
Four days later Mrs Zaghari-Ratcliffe was summoned to an unscheduled court hearing during which Mr Johnson's comments were cited as proof she was engaged in "propaganda against the regime".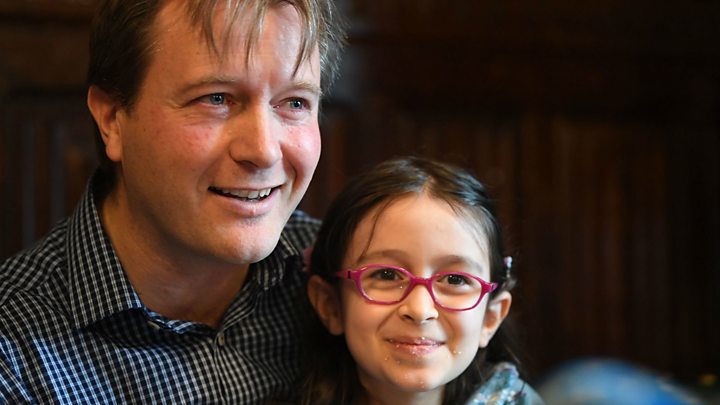 blocked drains petts wood

Source link